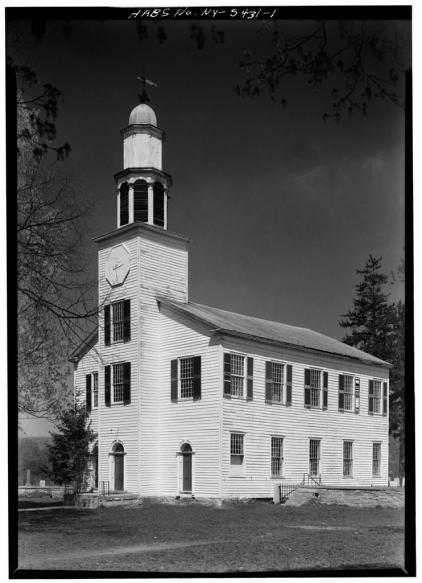 Delphi Falls United Church
Formed 1805
Built 1815 – 1819
About Us 
We are a united church and welcome everyone to our worship services at 9:00 a.m. Sunday mornings followed by a fellowship time.
Bible Study on Every Other Monday evenings at 7:00 p.m. 
 Youth Group on Wednesday evenings at 6:00 p.m.

Contemporary Service
Wednesday Night Service 7:00pm
Church Office Hours
Tuesdays 6pm –8:30pm

Our Men's and Women's Fellowship groups are active with projects and events offered to our local community and neighbors.
Our Church Building is listed in the National Register of Historic Buildings and is handicap-accessible.
Sunday Services
9:00 am
 Sunday Service
Pastor Brian Pidkaminy

---
---
---